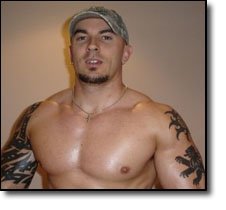 By Jason Ferruggia - Body Building Expert, Author of Muscle Gaining Secrets
Training to failure has long been a much debated subject amongst fitness professionals. Many experts tell you that if you really want to increase muscle mass you have to go to failure on each and every set you do while others will warn you to avoid training to failure at all costs. At different points in my career I have been on both sides of this fence as I am continually experimenting with more efficient ways of getting bigger and stronger.
Years ago I recommended that everyone go to failure on a regular basis if their goal was to rapidly increase muscle mass. I knew that hard work and high intensity were needed to bring about dramatic improvements in size and strength. This worked out incredibly well when I was training all of my clients with low volume workouts.
Eventually I got away from low volume and started experimenting with a slightly higher approach for various reasons. The problem, however, is that you can't train with high volume and high intensity. When you are doing a large number of sets there is absolutely no way you can take each of them to failure without severely burning yourself out.
After realizing this I immediately started advising all of my clients against going to failure. I told everyone to stop their sets with a rep or two left in the tank but not to ever take it all the way to a point of momentary muscular failure.
This worked fairly well but the fact remains that everyone who is serious about training, and really wants to increase muscle mass rapidly loves to train HARD! So what was happening was people were ignoring my advice and continuing to go to failure on at least 80-90% of their sets.
The honest truth is that I ALWAYS go to failure, or very close to it, no matter what volume of training I am using. I don't know any other way to train and could never stand to give it less than 100% effort when I'm in the gym. To me, and everyone I know who lives to lift heavy weights, that way of training is a lot more fun than going in and trying to hold back. I don't want to hold anything back, I want to lay it all on the table and give it all I have.
Because of this fact I have steadily lowered my training volume recommendations over the last few years. Nowadays I rarely ever advise doing more than 12 sets per workout if your goal is to increase muscle mass. When you keep your volume this low you can train as hard as you want and safely go to failure on every set without ever worrying about frying your CNS or overtraining. This makes your workouts more fun and more productive. Not to mention, shorter, for all of you who are pressed for time.
When I say you can go to failure on every set I mean that the set should end when you can no longer complete another rep in good form. I don't want you to literally fail in the middle of a rep as this can be potentially dangerous, especially if you do it on a squat or a bench press when you don't have a spotter around. What I want you to do is work as hard as you can but stop the set after you grind out one last slow, brutal rep that requires all the effort you can muster without causing yourself to have a nervous breakdown or having your eyeballs pop out of your head. At that point the set is over; do not attempt another rep because that is when you get into overtraining territory.
That's all there is to it. Remember, low volume plus high intensity is the exact formula needed to increase muscle mass rapidly.
----------------------------------
About the Author:
Jason Ferruggia is a world famous fitness expert who is renowned for his ability to help people build muscle as fast as humanly possible. He has trained thousands of clients during his 14 years as a professional fitness coach, including more than 500 athletes from over 20 different sports.
Jason has written hundreds of articles for numerous top rated training magazines and websites and has authored four fitness books. He is also the head training adviser for Men's Fitness Magazine where he also has his own monthly column dedicated to muscle building.
For more great muscle building information, please visit http://www.musclegainingsecrets.com